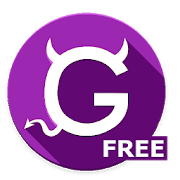 Greedy Imp FREE (Daily Budget)
Bobby Kristensen
Finance
free.greedy.imp
NO ADS! Does NOT require Internet permission - your personal finance information stays on YOUR phone!

Reach your monthly savings goal by controlling your daily expenditure.

Depending on your monthly income, expenses and your goal the app will calculate how much you may spend every day to reach your monthly goal.

I believe that if you manually enter all your expenses you will get a better grip of where all your money goes every month. The app will remind you when you have forgotten to enter expenses the day before and help you get back on track!

Included features:
• The app tells you how much you are allowed to spend every day to reach your monthly savings goal.
• Daily incomes and expenses.
• Monthly incomes, expenses and goals.
• Daily reminder if you forgot to enter any expenses the day before.
• Every purchase shows how significant it is (in %) compared to your monthly income.
• A simple calendar view to show your progress.
• Diagram and table of your monthly incomes. (ONLY FULL VERSION)
• Another diagram that show your progress since you first started using it. (ONLY FULL VERSION)
• Import/Export of data in case you switch device. (ONLY FULL VERSION)

FULL version:
https://play.google.com/store/apps/details?id=com.econ.organizer


Supported Languages:
• English
• Español
• Eλληνικά
• 中文
• Pусский
• Svenska

Greed is good!
gardenscapes
gardenscapes
gardenscapes
guess the logo ultimate quiz
guild of heroes fantasy
guns of glory
Alphabetical
Genres